Strict Standards
: Non-static method dt::str() should not be called statically, assuming $this from incompatible context in
/home/studioam/www/sboulard/blog/inc/classes/class.blogpost.php
on line
113
Strict Standards
: Non-static method dt::_callback() should not be called statically in
/home/studioam/www/sboulard/blog/inc/libs/lib.date.php
on line
35
Strict Standards
: Non-static method dt::_callback() should not be called statically in
/home/studioam/www/sboulard/blog/inc/libs/lib.date.php
on line
35
Strict Standards
: Non-static method dt::_callback() should not be called statically in
/home/studioam/www/sboulard/blog/inc/libs/lib.date.php
on line
35
jeudi 29 décembre 2005
Par Francis Boulard,
Strict Standards: Non-static method dt::str() should not be called statically, assuming $this from incompatible context in /home/studioam/www/sboulard/blog/inc/classes/class.blogpost.php on line 113

Strict Standards: Non-static method dt::_callback() should not be called statically in /home/studioam/www/sboulard/blog/inc/libs/lib.date.php on line 35

Strict Standards: Non-static method dt::_callback() should not be called statically in /home/studioam/www/sboulard/blog/inc/libs/lib.date.php on line 35

Strict Standards: Non-static method dt::_callback() should not be called statically in /home/studioam/www/sboulard/blog/inc/libs/lib.date.php on line 35
jeudi 29 décembre 2005 à
Strict Standards: Non-static method dt::str() should not be called statically, assuming $this from incompatible context in /home/studioam/www/sboulard/blog/inc/classes/class.blogpost.php on line 126

Strict Standards: Non-static method dt::_callback() should not be called statically in /home/studioam/www/sboulard/blog/inc/libs/lib.date.php on line 35
13:30 :: Généralités
Tesco - Opération Champagne!
Nos voisins Anglais en rupture de stocks de champagne à Noël ... une *opération commando* de réapprovisionnement mise sur pieds, à la hâte, par Tesco pour assurer *The Bubbly Beverage from The authentic Champagne region* des fêtes et réveillons du Nouvel An - The New Year Eve ...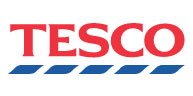 '' ... SUPERMARKET giants Tesco yesterday launched Operation Bubbly after champagne-quaffing Brits drank them dry over Christmas.
The chain have sent 25 lorries to France to bring back 1.5 million bottles of fizz in time for Hogmanay parties. ...''
Source :
Operation Champers - DailyRecord - News

La chaîne anglaise de supermarchés Tesco était en rupture de stocks de champagnes à Noël.
Les ventes ont dépassé de + 25 % leurs estimations les plus optimistes établies avant Noël. Tesco a mobilisé et envoyé un convoi de 25 camions, à la hâte - entre Noël et avant Le Nouvel An, pour se ravitailler des 1,5 million bouteilles nécessaires afin de réassortir le plus rapidement ses magasins pour The New Year Eve / le réveillon du Nouvel An.
Etonnant le succès du champagne ! ? ? ?
au regard des problèmes de ventes que rencontrent nos régions viticoles voisines, qui souffrent de méventes tant en France qu'à l'export.
Ceci dit sans triomphalisme,
c'est une interrogation,
car j'ai quelques uns de mes amis vignerons de Loire, de Bordeaux, du Languedoc, de Bourgogne ... qui sont dans des situations précaires, malgré le haut niveau de qualité de leurs vins, les efforts constants et les soins attentifs qu'ils appliquent à la vigne et aux chais.
Nous avons connu une période un peu difficile en Champagne dans les années 90 à 98, sans commune mesure avec la crise profonde actuelle des vins français, le prix du kilo de raisin ayant flambé de la période 1985 à 1989 ( en 1989 le prix du Kilo de raisin était sensiblement identique à ce qu'il est aujourd'hui, en 2005 ... environ 5 Euros le kilo). Le prix de la bouteille avait flambé aussi...
Le consommateur n'avait pas suivi ces hausses excessives et intempestives...
Aussi, il a fallu faire vaches maigres (baisse des rendements, baisse du prix du kilo, suppression des vins de 2eme taille - la 3eme presse, arrêts des plantations nouvelles, ... ) quelques temps, jusqu'à l'approche du nouveau Millénaire pétillant, qui, par bonheur, a relancé la consommation.

Qu'est ce qui fait le succés des vins de Champagne ?
Pourquoi les bons vins des autres régions viticoles sont ils délaissés ?
C'est sans triomphalisme et avec beaucoup de modestie que je m'interroge.